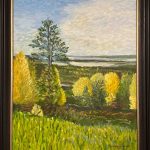 Mount Ski Gull
August 25, 2023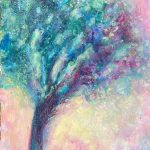 Spring Tree
August 25, 2023
Bringing Hope
$308.00
1 in stock
Description
Medium: Oil painting on heavy duty, archival watercolor paper. Fully sealed.
Canvas Size: 14×11 inches
"Bringing Hope" is an evocative abstract oil painting that pays homage to the grandeur of the golden statue crowning the Minnesota State Capitol Building. Maralee Gazelka's masterful strokes of oil create an interplay of textures and shades that echo the statue's symbolic significance. The quadriga, "The Progress of the State of Minnesota," is a beacon of hope and progress, and this 14×11 inch canvas captures its essence through an artistic lens. Allow this artwork to infuse your space with a sense of aspiration and optimism.