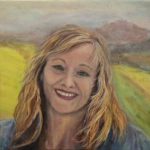 The Joy of New Heights
August 25, 2023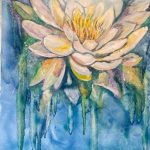 The Beauty of Water Lilies
August 25, 2023
The Daisy Crowned Princess
$760.00
1 in stock
Description
Immerse yourself in the graceful realm of nature's poetry with our captivating print, "Taking Flight." This exquisite piece captures the timeless moment when a group of majestic swans takes flight, their elegant forms illuminated by the soft hues of dawn. The meticulous detailing brings each feather to life, allowing you to feel the power and serenity of these magnificent creatures as they embark on their journey through the tranquil waters.
Created by our visionary artist, this print not only showcases their exceptional talent but also invites you to experience the wonder of nature's beauty in the comfort of your own space. Whether adorning your living room, bedroom, or workspace, "Ethereal Elegance" exudes a sense of serenity and sophistication that will undoubtedly become a focal point of conversation and admiration.
Transform your surroundings into a sanctuary of artistry and tranquility with this stunning print. Elevate your decor with the enchantment of swans in flight and let their symbolic presence inspire your days.