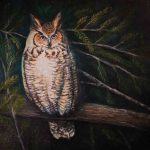 Wisdom in the Night
August 25, 2023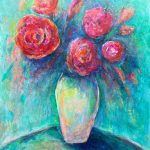 Brilliance
August 25, 2023
Secret Lily Valley Walk
$600.00
1 in stock
Description
Medium: Oil painting on heavy duty, archival watercolor paper. Fully sealed.
Canvas Size: 28×20 inches
Embark on a journey of serene beauty with "Secret Lily Valley Walk." This captivating oil painting transports you to a tranquil pathway that winds through green hills, leading the way to a distant, inviting beach. The true stars of the scene are the delicate white lilies that grace the path's edge, their purity and elegance capturing your attention. Maralee Gazelka's masterful technique breathes life into the landscape, infusing the canvas with the essence of nature's allure. Let this artwork invite you to explore the hidden wonders that nature offers, where every step holds the promise of discovery.